About Our Servers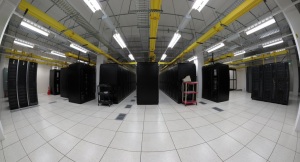 Our robust network of servers is stationed in premium datacenters around the world. First-class datacenters across the globe host our very own high-performance servers, providing GigaLayer clients with the highest levels of service and network reliability.
About The DataCenters?
Escape to GigaLayer!
We understand that changing host can be really frustrating. So, GigaLayer's stress-free migration service will make it effortless for you, absolutely free and crazy real fast!
Our team can transfer any website to our servers. Move your web files, databases, email accounts and all other settings. So, why settle for less when you can go GigaLayer today?

Rapid Transfer
We will transfer your files and every setting on your cPanel in lessthan 24hrs, it doesn't matter the size of your website.

Files and Databases Migration
Transferring your website from another web host can be a complex task, but our technical support team will transfer your files, content, databases, cpanel settings and all configurations.

Free of Charge
We understand you may have spent already to setup a new hosting account, thus we are glad to provide you with expert migration service at no charge. This usually comes at a huge cost with most hosting providers, ours is FREE!
Transfer Requirements
© 2019 GigaLayer.com | Aimtech Hosting Co. All Rights Reserved.